Buffalo Under My Bed!
February 8, 2013 at 19:43 rynnasaryonnah 6 comments
Today during my playdate with Zac, I decided to do things a little differently so I let him watch Mercer Mayer's "There's An Alligator Under My Bed" on my phone. I downloaded the clip from YouTube. Mayer was the narrator.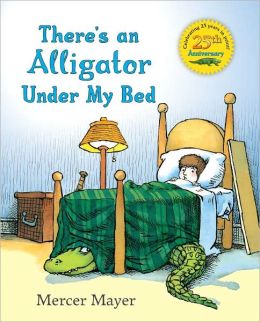 Then, since he's been writing poems and stories in school, I decided that he should write his own book. Inspired by what he just watched. Getting children to change the endings of stories is something I used to do a lot when I was teaching in my first preschool. So I thought this would be quite fun. I mean, it DEFINITELY beats copying and tracing words over and over again from the assessment books mum got him. I don't have a problem with the books – and books/tuition/enrichment classes for preschoolers are a norm here in Singapore by the way. I just think sometimes he needs less drilling – he needs a change – and there are so many other fun engaging ways to encourage children to write and spell. Especially someone as creative as him. We spent almost two hours on this. We could have easily spent more time if only our session was longer. He insisted that I should be his illustrator (he asked me to write my name at the end but we forgot – that's alright). Here's the book:
(he said SLAMMED has to be in capital letters because it's a loud sound.)
I think it's AMAZING that a six year old can spell/write this well. And be so spontaneous and creative. I only had to dictate and break up the sounds for some words. And I had to help him with a few like "some" and "sure." Needless to say, he had SO MUCH fun doing this. He didn't even whine ONCE about being bored or not wanting to do more pages. In fact, he INSISTED we did at least three more books that very moment. I'm not too worried about the errors. I didn't want it to be too perfect and lose authenticity. I have a feeling mum would have preferred a different ending though. But I didn't want to restrict the boy. As long as it's not something too absurd/offensive. Besides, he can always change it if he wants.
Zac was SO excited about this project. He couldn't stop smiling and carrying the book around. He wants to try and sell it at either three hundred bux or ten bahts. Haha. Mum gave him a coin – one dollar – and he was THRILLED saying, "Ms Rynn! My Mummy gave me one hundred dollars!"
So, did you enjoy the story? Zac wanted me to put the photos up – "Ask your blog friends what they think of my story okay. And then tell me when you come again on Thursday."
Entry filed under: Photos, Short Stories. Tags: .